Oxygen FAQ
Up to date, expert answers to frequently asked questions (FAQ) about oxygen supply systems, respiratory care and pulse oximetry written by OCC & collaborators.
Oxygen Consumption & Cost Calculations
How much oxygen does an air-entrainment ('Venturi') mask consume to deliver different FiO2 goals?
Air-entrainment ('Venturi') masks can consume vast quantities of oxygen. They are designed to be used when precise control of FiO2 is needed (e.g. patients with dependence on hypoxic ventilatory drive like some COPD patients). The table below shows flow set on the Venturi (Air entrainment mask)  – the total flow (O2 flow + air entrained) and the FIO2.  This helps demonstrate why at low FIO2 – the Venturi mask provides a far more consistent FIO2 than nasal cannula or simple facemask. However, it should be noted that relatively high flows of 100% O2 are required to achieve high FiO2.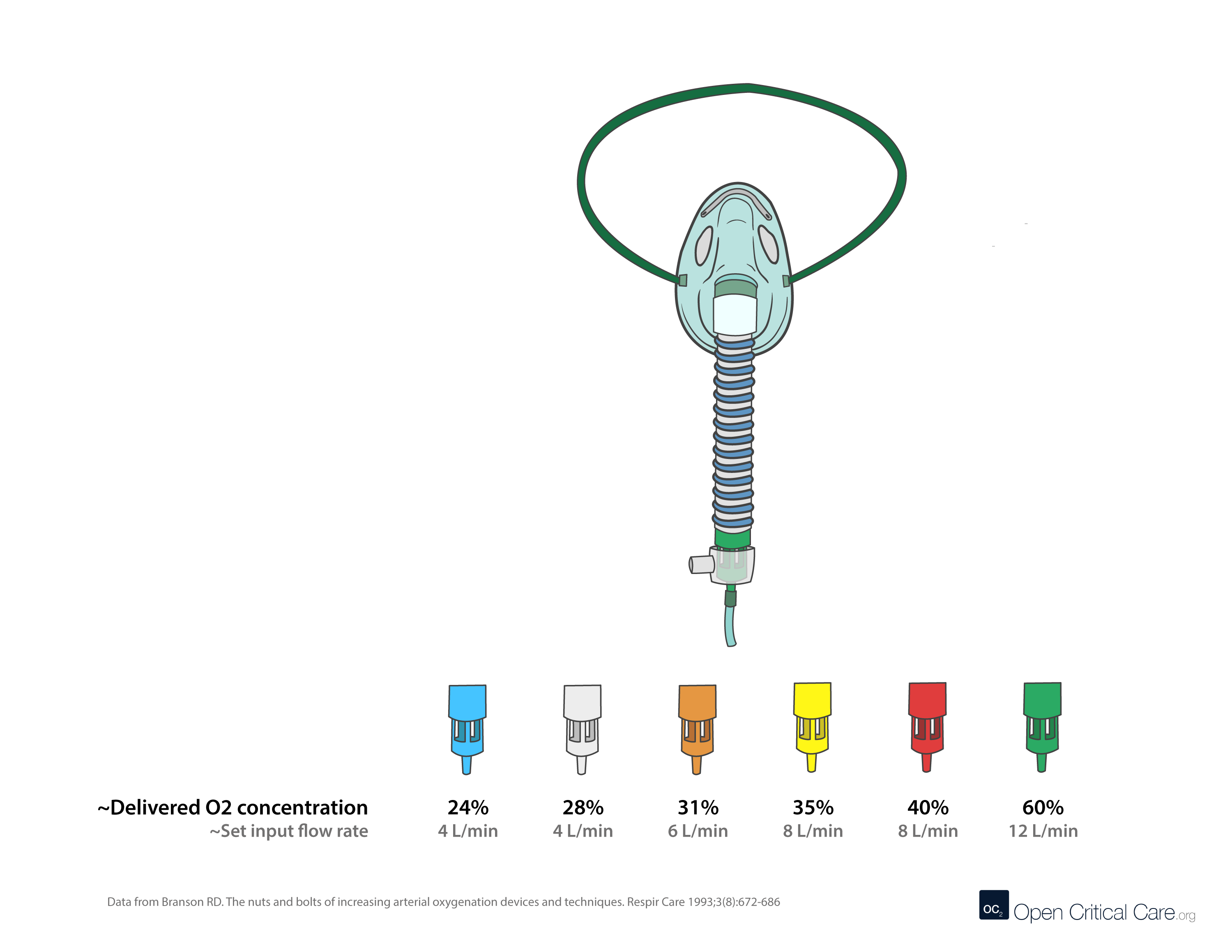 FiO2 Setting
Minimum O2 Flow (L/min)
Entrainment Ratio (Air:O2)
Total Flow (L/min)